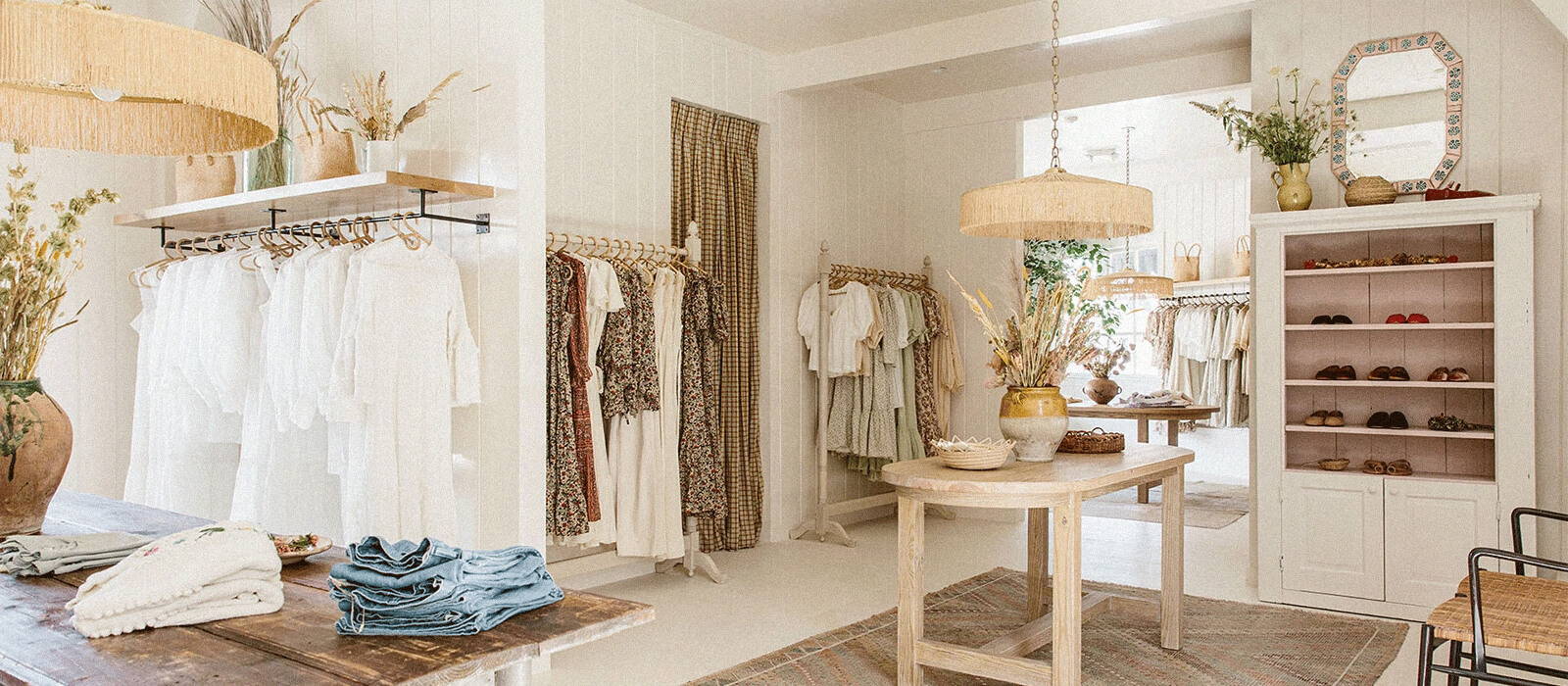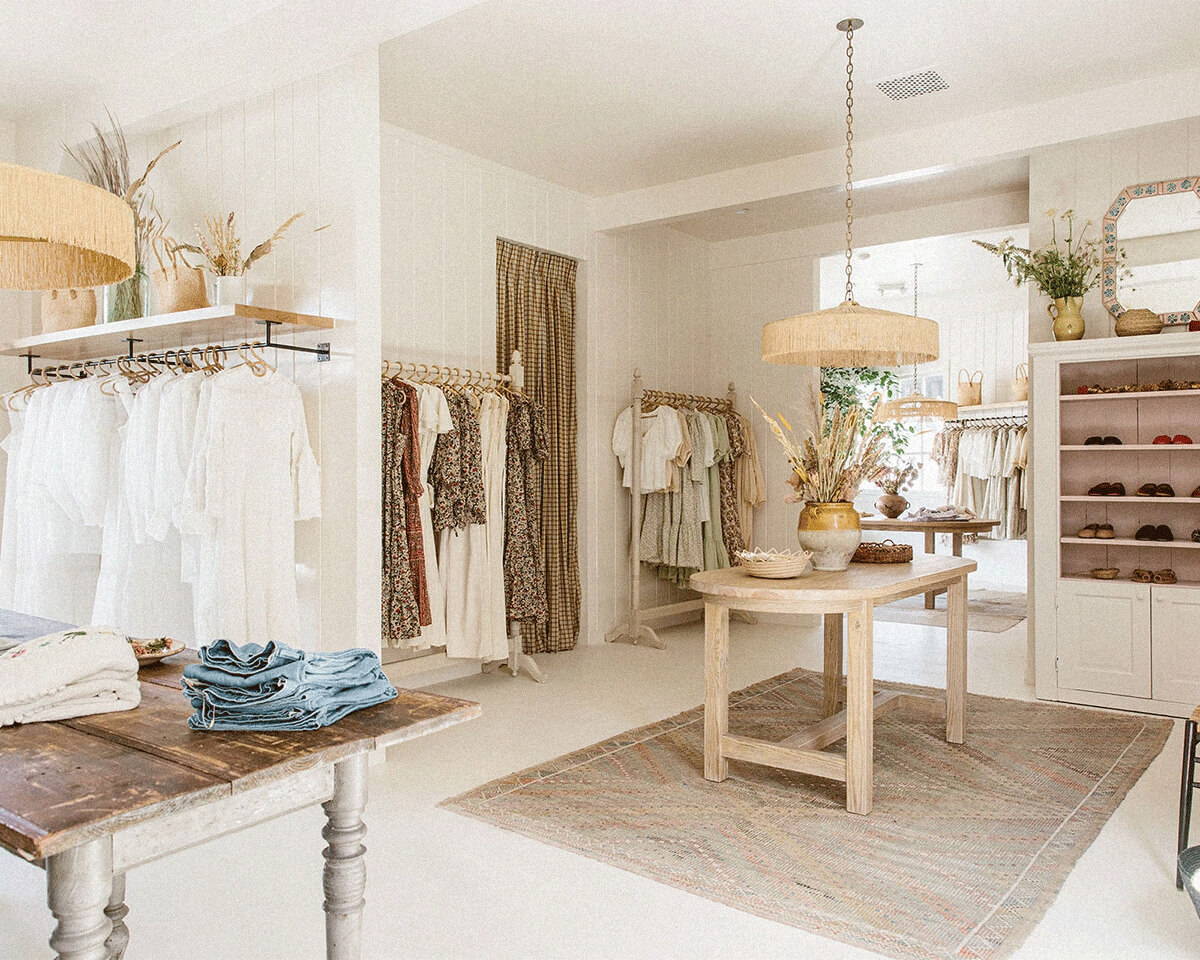 One of the greatest joys of the past few years has been watching our community grow and evolve alongside us through every step of this journey, supporting and inspiring all that we do. Since we launched, we have dreamt of creating a space for this incredible community of ours: a space in which to gather, find inspiration, and experience our world in person. With all this in mind, we began making plans to open our very first store, working closely with the Brentwood Country Mart, our friends at Nickey Kehoe, and so many others to bring this longtime dream to life. The shop feels like the place where it all comes together – a place where our community, our vision, our creations, and our inspirations all meet, living and breathing as one enchanting entity. We are thrilled to invite you all into our little world and can't wait to meet you. See below for a little taste of the shop, and a few of the people who have made it all possible – from our partners Hilary Walsh and Phoebe Dean, our sweet shop girls, to the Nickey Kehoe team – whose design input truly brought the store to life.
- MK & KK
Our store location at the Brentwood Country Mart is now open 7 days a week!
Mon - Sat 10am-6pm, Sun 11am-5pm
225 26th St, Santa Monica, CA
877-756-7353
countrymart@shopdoen.com
We are following all recommended COVID-19 safety and health protocols and, as an alternative way to shop our store, we are happy to offer curbside pickup! For details on how to place and pickup your order, please visit the Local Pickup section of our FAQs.
We also offer Shipsi, a same-day delivery service for our LA customers, from our Brentwood Country Mart store!
To order with Shipsi, call the store at 818-206-4471 to place your order. Our retail team will coordinate your same-day delivery to any address within 15 miles of our store location. For more details, visit our Shipsi FAQs.
During this time, we are working with Shipsi to prioritize the health and safety of drivers, delivery persons, and our customers. To request a no-contact delivery, please add it to your delivery notes. All drivers have been provided with gloves and sanitizer, and our team is following all safety protocols required by Shipsi as well as our own guidelines.
Scroll to the bottom for information on Dôen's Circularity Program with TheRealReal, and view here for our in-store happenings!
When DÔEN launched, we knew we wanted to be a part of a movement towards a more responsible fashion industry. Every detail is intentional and of the highest ethical standards -- and every piece is meant to last a lifetime, and then another life after that. With that in mind, it is with great happiness that we announce our ongoing support of the circular economy with TheRealReal.
Our Brentwood Country Mart store is now a drop-off location for your gently worn DÔEN pieces to be resold with TheRealReal. For every DÔEN style you bring to the store that is accepted by our team, we will give you a card for $50 per item. Pieces dropped off with us will then be consigned with TheRealReal through DÔEN. Proceeds will be donated to our internal sustainability fund. By contributing your piece to TheRealReal x DÔEN, you are helping extend its life cycle, saving an average of 130 liters of water and 1.49 kilograms of carbon per dress and reducing the amount of clothing that ends up in landfills every year. Read more about this program and policies here.