There are certain keepsakes that, beyond just standing the test of time, transcend years, decades and, eventually, generations. These cherished objects, passed down and treasured, are heirlooms in the truest sense; adored not for their material value but rather for the story they tell, the family ties they represent, the people and moments they remind us of. In celebration of our Heirloom launch, and in the hopes of inspiring you to hold on to and pass down the pieces you hold most dear, we asked a few members of our team to share some of their most treasured family heirlooms, and the stories behind them. Read below for a series of loving and tender portraits of meaningful objects, and all the family memories they hold.
"My parent's wedding was a homespun family affair — a simple and joyful celebration, held in the cul-de-sac in front of my aunt's house and complete with a taco truck and Baskin-Robbins ice cream cake. I've always loved and been inspired by the spirit of their very sweet and playful approach to that day, and by the love that they have shared all my life, so when I found my mom's vintage wedding dress (and it fit perfectly), it only felt right to wear it to my own wedding rehearsal dinner (a western themed taco party!). I'll always cherish the dress as a relic of the free-spirited, wholehearted, and unfussy way in which my parents have loved each other for all these years — and I'm so grateful to have been able to make it a part of my story with my husband."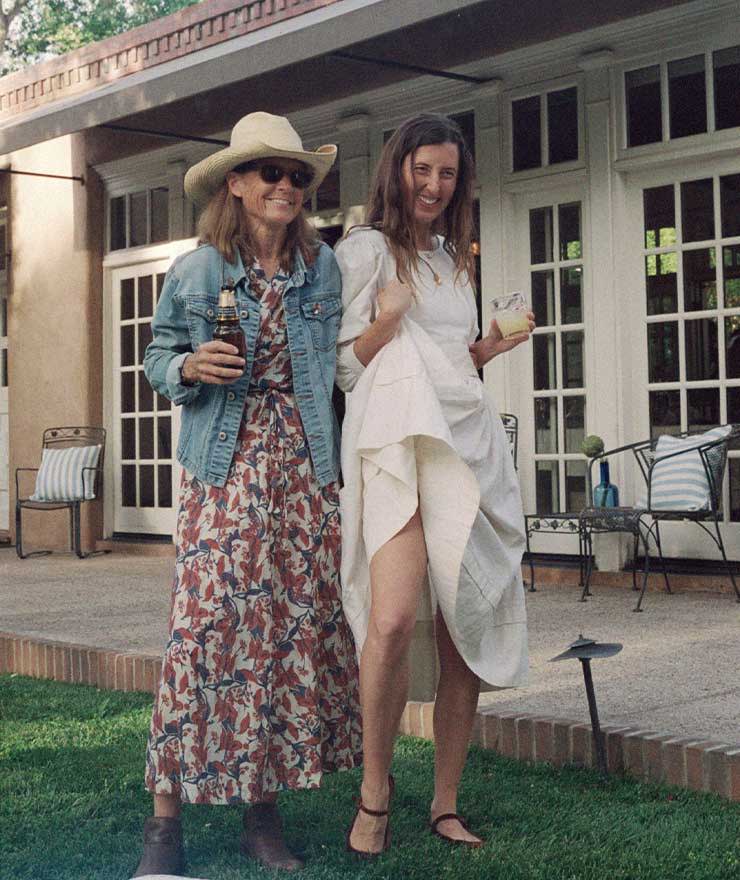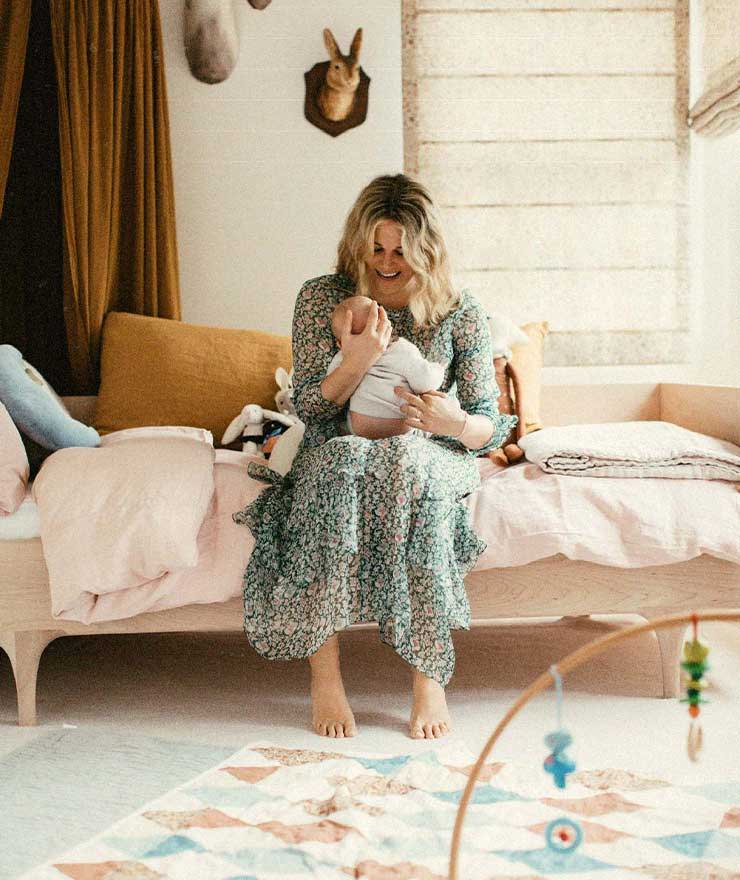 "When my daughter Prairie was born, my dear friend (and founding partner of  DÔEN), Hilary Walsh, hand quilted a blanket for her using DÔEN fabric scraps. There is so much meaning and memory stitched into the very fiber of this blanket — from the stories of each print and fabric scrap to the quilting method itself, which Hilary learned from watching her own mother in her work as a textile artist. I love all of these layers of history and love, and I can't wait to pass this special keepsake down to future generations."
"My mom and aunt both always wore these beautiful, soft but heavy Italian gold curb link chains, so chic and simple. Here they are matching at one of our favorite places, Zion National Park.
One day, I plan to carry on the tradition and have a version with handmade links made for myself and Katherine, and maybe even for our daughters, Prairie and Georgina."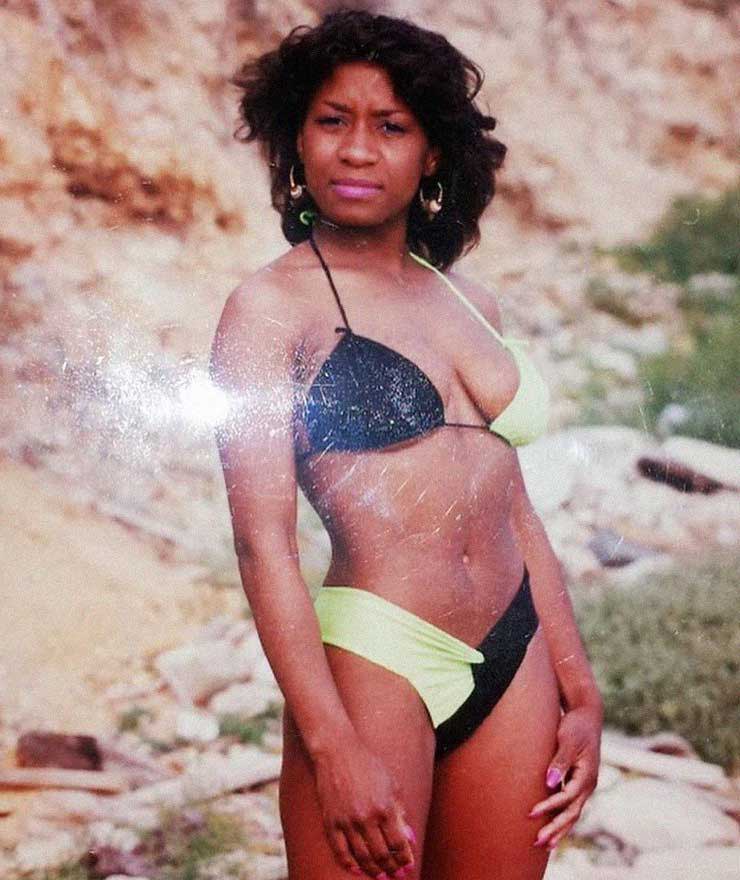 "My mom wore and adored one specific bikini all of her twenties, and she recently passed it down to me. I now wear it all the time and it is one of my favorites. I hope to actually pass it down to one of my kids one day!"
"I found my mother's old sunglasses in our old house in Loveland, Ohio years ago. They were in rough shape, but I got them cleaned up and I still wear them to this day. They are obviously special to me because they were my mom's (we now live on opposite coasts — she is in Florida), so it's a little reminder of her every day. They are also so classic and timeless, I don't think they will ever go out of style."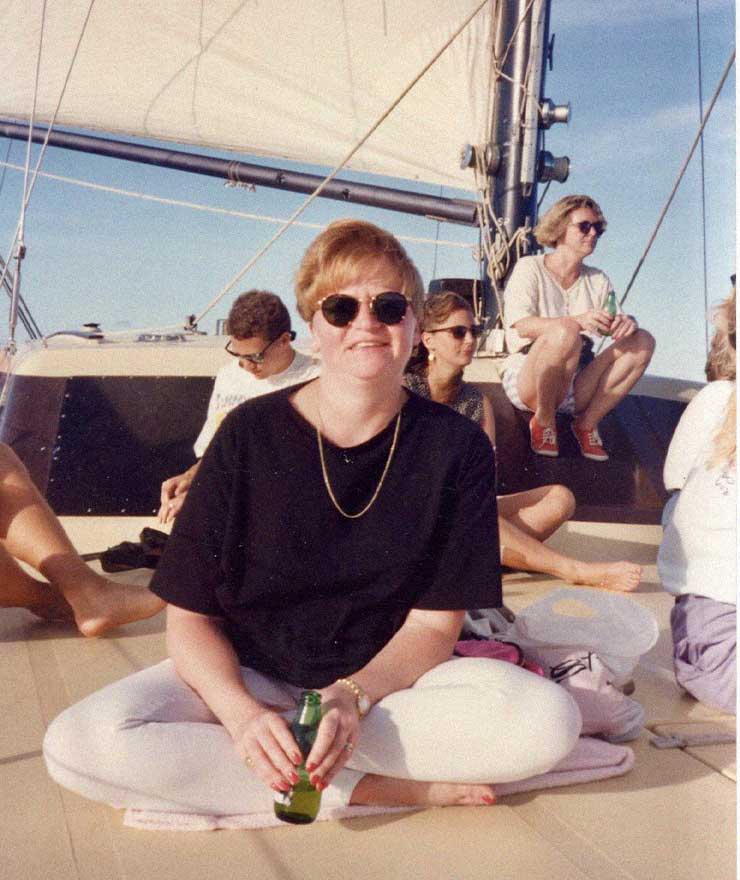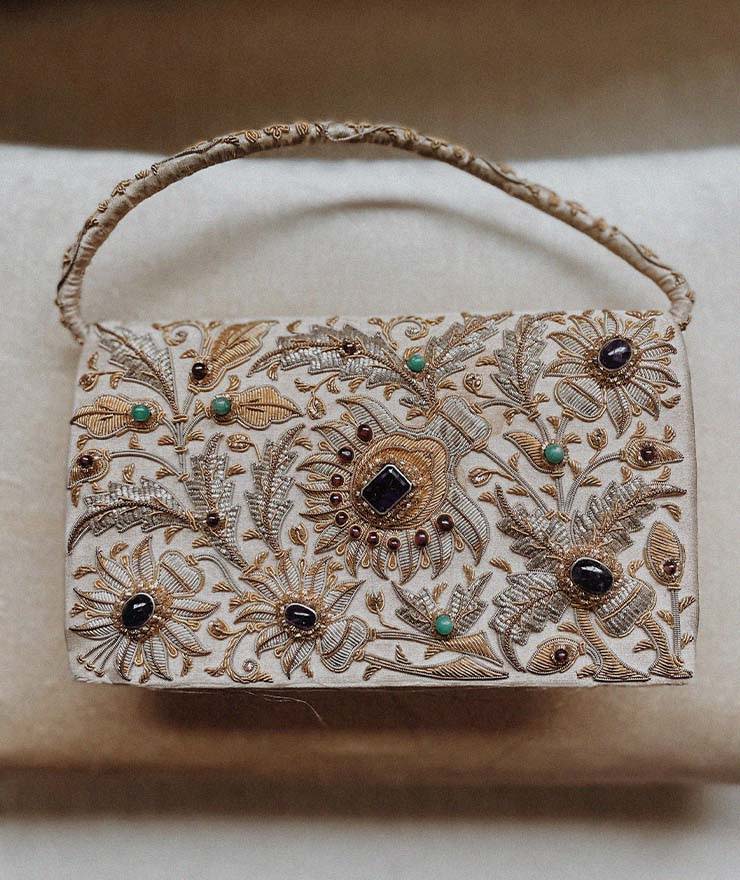 "A deep love of bags and jewelry must be an inherited trait passed down by the women in my family. I certainly inherited my love of unique bags from my mom. This 1950s evening bag mesmerized me from a young age. Growing up, I remember my mother taking it out for special evenings out to parties with my father; all of my mother's outfits were put together with a thoughtful intention, almost as if the emotional impact of getting dressed trumped the occasion itself.
This particular bejeweled evening bag was first given as a gift to my grandmother by my Aunt Pearl, an unbelievably chic woman who grew up in Belgium and lived in London but traveled to India often, where my grandmother lived. My grandmother gave the bag to my mom in the late 1970s when she was married at just 22.  
The bag is so fragile my mom has carefully handled it for as long as I can remember, wrapping it in tissue and storing it in a dust bag tucked away in her walnut boudoir for safekeeping. The inside has two small pockets, I assume for stashing a lipstick or a small pocket mirror, and is lined in pale gold satin. The delicate strap has beautiful rope-style embroidery, but it's the tactile details on the front of the bag that are truly special — accented with semiprecious stones like garnet, jade, and amethyst on the front flap thanks to a time-honored embellishment style called Zardozi, in which heavy metal embroidery is done on delicate silk.
I don't have the bag in my possession (just yet), but even with two sisters, my mom knows this is one of those family heirlooms that I'd love and care for just as dutifully as she has for all these years. "
"My mom made these flower girl dresses for my sister and me when we were in my aunt's wedding. The dresses have so much intricate detail — I am especially obsessed with the smocking that she did by hand, and the tiny pearls that were attached one by one."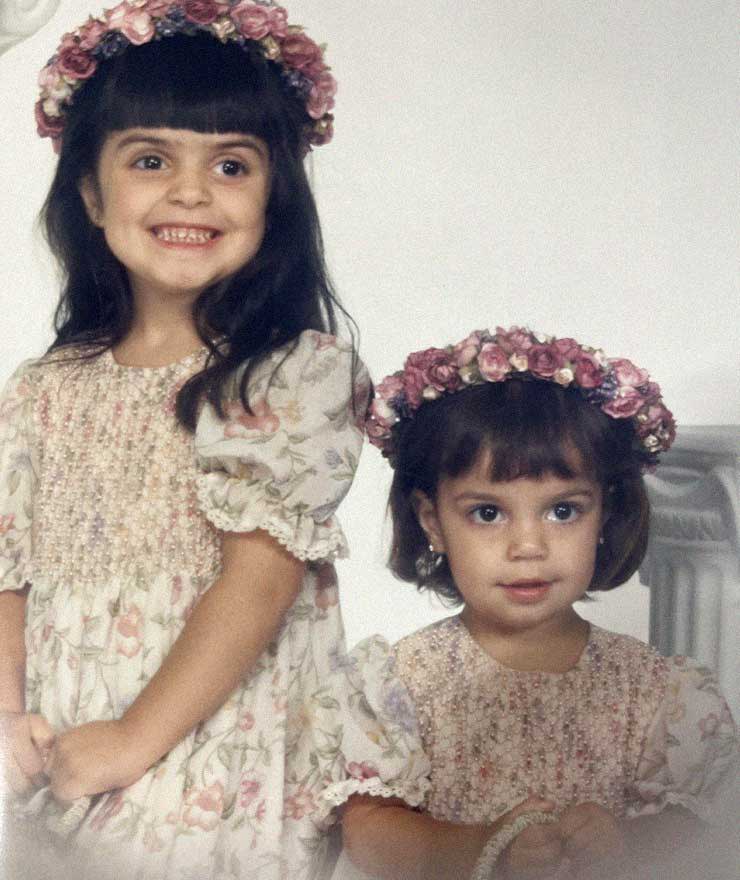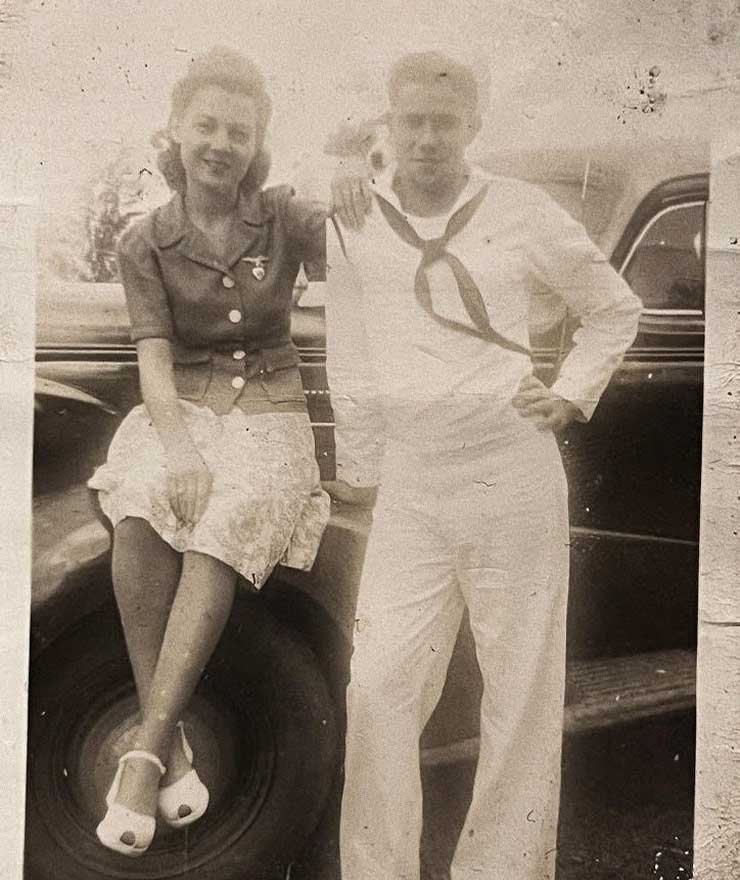 "My Grandma Arelta used to collect broaches to dress up for her monthly outing with Grandpa to the Legion. My mom has carried on the tradition and not only keeps all of her mother's—now vintage and delicate — broaches, but collects some of her own, too. For my graduation I was given one of my favorite broaches; they're so beautiful and reminiscent of a time when dressing up was such a rare and special occasion, something to cherish."
"My grandfather was a lifelong lover of all things fast and furious — and motorcycling was one of his greatest passions. This photo is from a several months long motorcycle trip that he and his good friend (an opera singer!) took all the way from Texas down into the interior of Mexico in the early 1960s. In it, he is wearing his old, patched-up leather motorcycle jacket, which he handed down to my mom, and which my mom has handed down to me in turn. Every time I wear it I think of my grandpa and his adventurous spirit, and of my home in Texas (the jacket has a big Austin Road Riders Association patch on the arm) — a special heirloom I'll keep and cherish forever. "