On Resilience and Grace with Casey Farrell
When Casey Farrell received a diagnosis of Stage 2B breast cancer at age thirty-eight, her world was turned upside down. Chemotherapy treatments often left her too depleted to play actively with her two young sons, Jude and Leo—but over time she found other ways to spend quality time with her family, from planning future adventures while resting in bed to arranging special one-on-one outings with each son.
One week after a bilateral mastectomy—a procedure that gave her equal feelings of grief and hope—Casey was kind enough to share her own deeply personal reflections on her journey with cancer, balancing motherhood with treatment, and what she's learned through this experience.
How are you doing right now? Where are you at with your treatment journey?
Right now I find myself on the other side of a bilateral mastectomy. Surgery was just a week ago, and I've been wrestling with all the emotions that come with this stage of the cancer journey. I'm excited and hopeful that this means the cancer is out of my body—and at the same time moving through grief for what my body has had to go through to get here.
What has it been like balancing motherhood with treatment? Any moments that stand out in your mind as particularly resonant?
Unsurprisingly, cancer and raising small children is not a winning combo. One night at the start of this journey I was putting my then-five-year-old son to bed, and he said, "Mom, I really hate cancer. You can't play anymore." In between each round of chemo, there would be about a week where I could be active with the kids, and I made a very conscious effort to lean into those "good weeks." I planned one-on-one outings with each boy, or big family plans with all of us to keep fun things in the future to look forward to. My older son found a lot of joy in laying in bed with me planning out adventures when I was not having a "good week."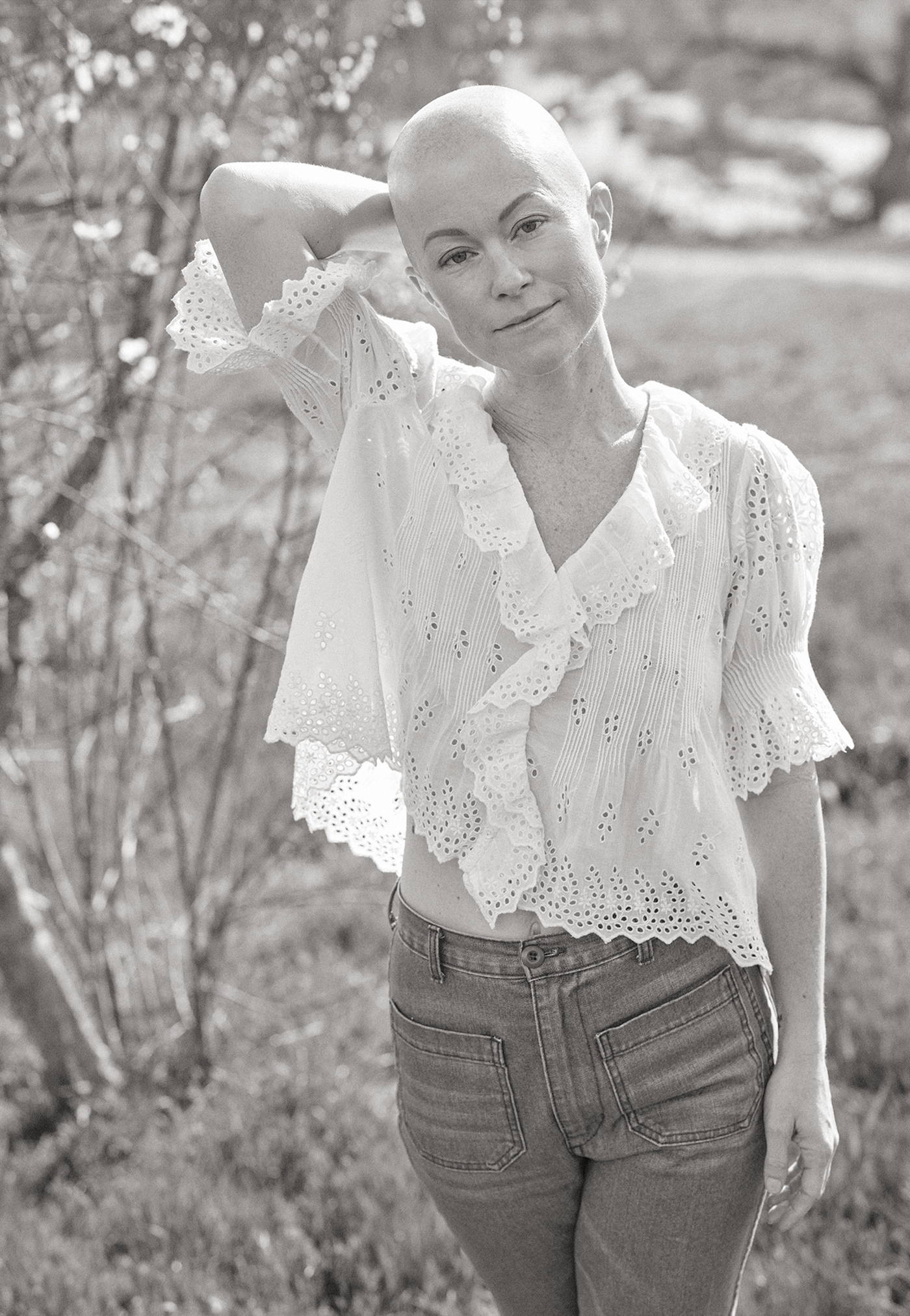 "My two boys are the reason I never once entertained the thought that this journey would end badly for me. They are my joy, and being their mother is the greatest gift."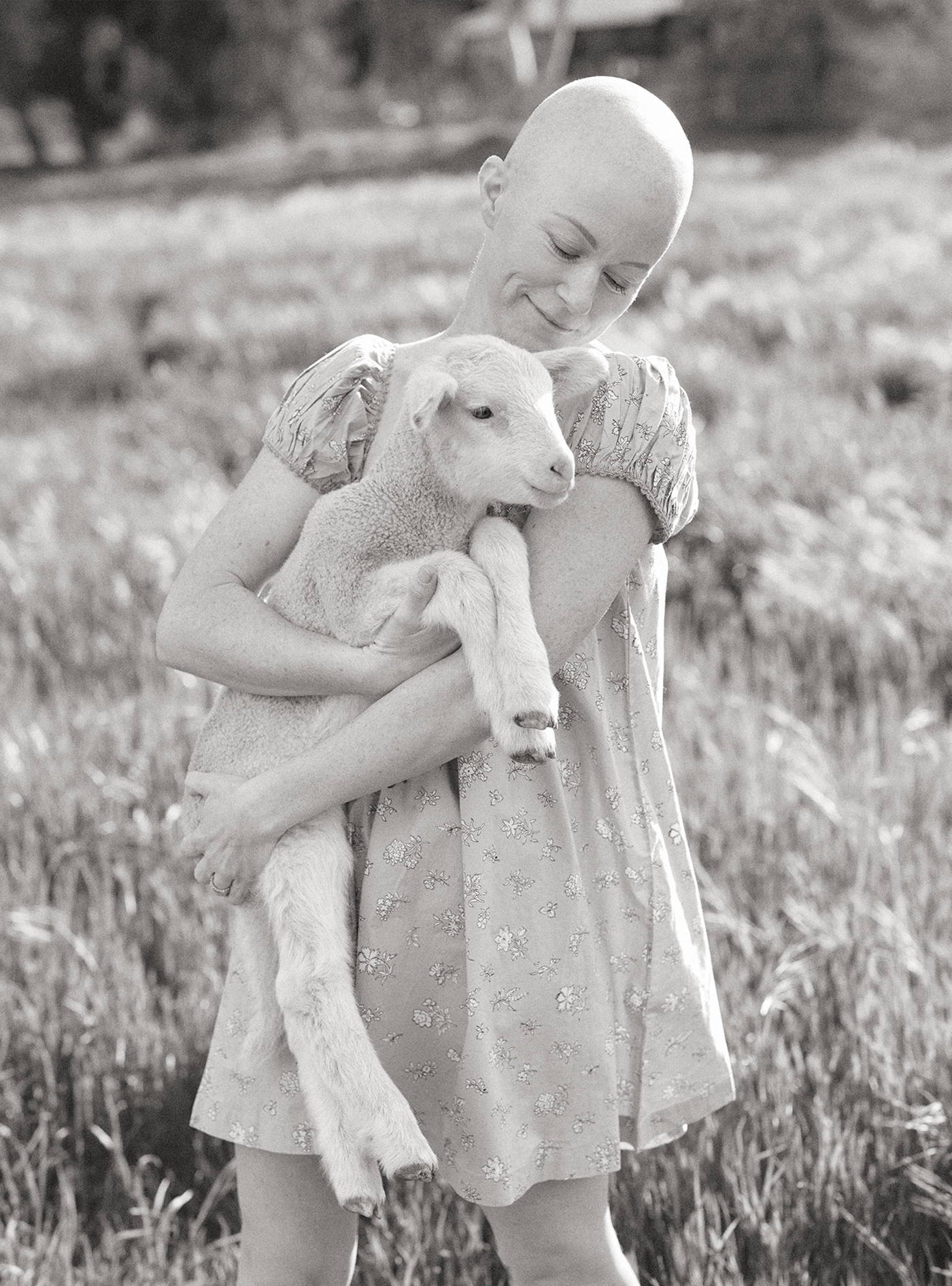 What has been your biggest source of strength during this time? What has felt most supportive or soothing?
I joke with friends, saying, "If you ever lose faith in humanity, get cancer." The love and support you will be wrapped in are so beautiful you'll find yourself crying not because you're sick, but because the kindness is wonderfully overwhelming. From the boys' school setting up multiple meal trains, to family bunking at our house to help with childcare, to friends driving and flying in to hold my hand, to the texts and calls checking in on me, and the gifts from the heart, I have been held in a supportive hug throughout this whole process. And the ultimate source of strength has been my husband, Travis. He keeps our family afloat while we navigate all these changes, and has been my rock to lean on when things get dark.
Any lessons or takeaways from this experience that you'd be willing to share?
Acceptance—and honoring my body for how strong she is, and continues to be. To work on rewiring my brain to not focus on faults when I look in a mirror, but to see the whole person and rejoice at how far I've come.
What inspires you? Where do you find joy?
My two boys are the reason I never once entertained the thought that this journey would end badly for me. They are my joy, and being their mother is the greatest gift. And I'm forever inspired by the women in my life. I love hearing the stories of their accomplishments. It's impossible not to want to set your own goals when you're cheering for others reaching theirs.
Is there a memory from a past Mother's Day that stands out to you? How are you planning to spend time together this year?
One year Travis made me breakfast in bed, and my sweet older son watched the morning unfold and saw how much I loved the gesture. So lately he has been making me breakfast in bed, and it has been so magical! My younger son will be tasked with bringing the napkin while my older son delivers my eggs and avocado toast. It's been pretty amazing how at six years old, he can navigate the kitchen and make the egg scramble—I will say that the toast is often not actually toasted, but I'm not complaining! I'm hoping this year we celebrate simply by being together in good health (and maybe a pretty gift!).