In the Kitchen with Cannelle et Vanille
Cookbook author, food stylist, and photographer Aran Goyoaga grew up in northern Spain's Basque Country, where "cooking was a religion"—from the pastry shop her grandparents owned and operated to the region's traditional txokos, or members-only gastronomic societies. Deeply informed by her Basque upbringing, Aran's philosophy centers balance, subtlety, quality, and simplicity—pillars reflected in her visually stunning gluten-free cookbooks, the James Beard Award-nominated Cannelle et Vanille and Cannelle et Vanille Bakes Simple, her artfully-curated Instagram feed, and the century-old craftsman home in Seattle where she lives with her husband, Chad, and their two children, Jon and Miren. We sat down with Aran to discuss finding beauty in imperfection, cooking as the ultimate act of love, and her own journey toward healing through food.
Plus, Aran shares a recipe for dukkah, straight from the pages of one of our favorite cookbooks, Cannelle et Vanille.
How would you describe your sensibility when it comes to food styling and photography?
My sensibility reflects my personality. I seek balanced beauty, but I like things to be a little rough around the edges. Something has to be off, or imperfect. I like worn environments—whether that is antique marble or shooting through a slightly smudged window or food that doesn't feel too precious or quince that is wobbly and fuzzy. I make choices that allow me to convey a sense of calm and naturalism.
Cannelle et Vanille began as a blog—can you talk a little about that?
It began as an impulse. I worked as a pastry chef until I had my son when I decided to take a break from professional kitchens. I felt such a need to continue working in food, but I didn't know exactly what that would look like. In early 2008, out of the blue, I opened a Blogger account and began sharing recipes, little stories, and photos.
I had no experience in editorial processes, so I just learned as I went. I never had any intention of turning it into something profitable (which it never became). Back then, blogs were mainly a space for sharing and connecting with like-minded people. I loved learning and sharing. When I joined Instagram sometime in 2011, everything changed. I continued blogging, but slowly Instagram became more relevant to me, and an easier way to share.
What brought you to Seattle, and what do you love most about living there?
My family and I lived in Florida for 11 years before moving to Seattle. We were looking for a completely new experience, and moving to the opposite corner of the country seemed like the right thing to do. The Pacific Northwest is in some ways similar to the Basque Country—there are mountains and water, and it's rainy, green, and a little rough around the edges. I love seasons and moody environments. I love traveling all over the world, but at my core, I am most at peace in northern climates.
"I seek balanced beauty, but I like things to be a little rough around the edges. Something has to be off, or imperfect."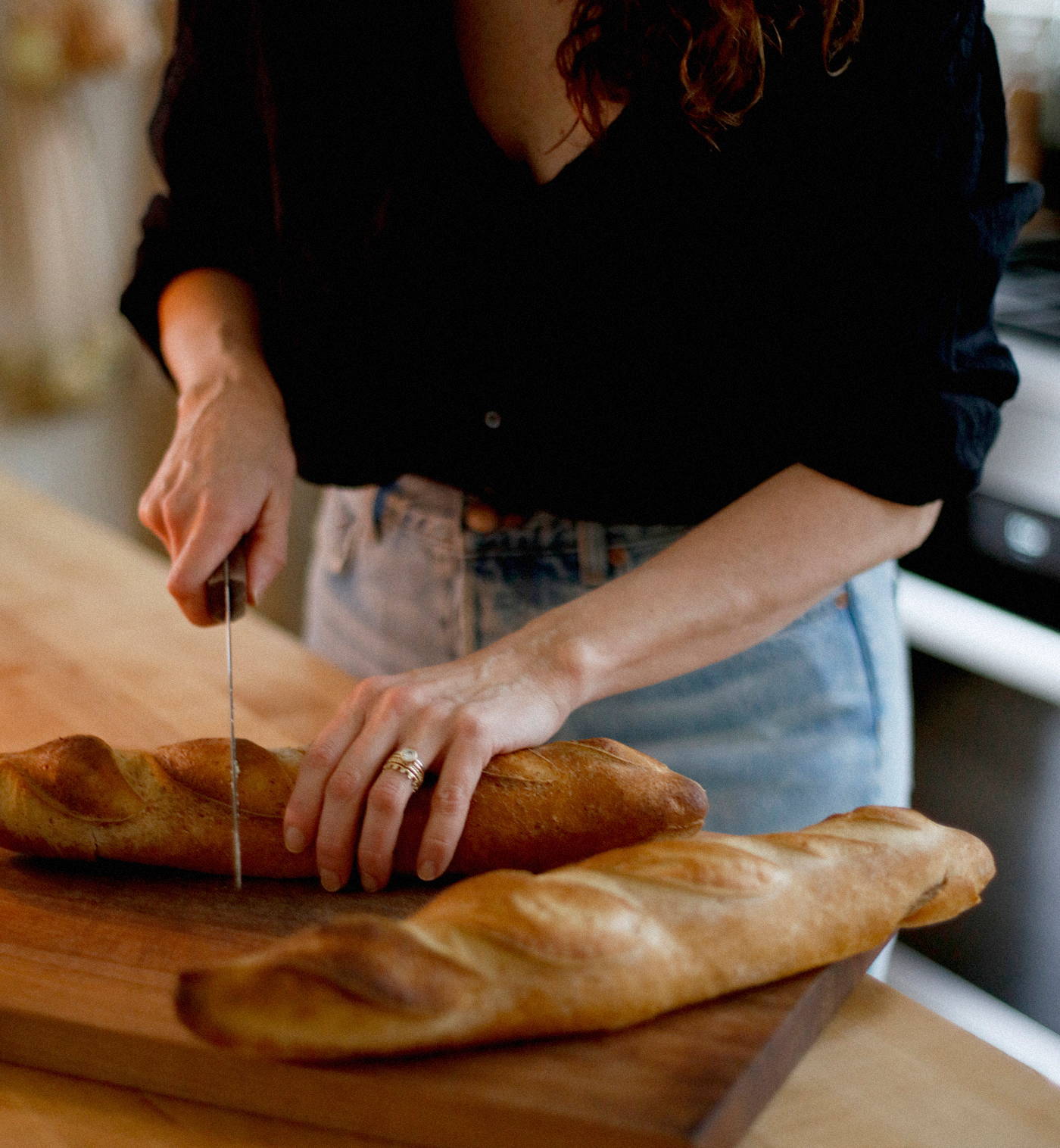 Is there a particular recipe in one of your cookbooks that you like to make for others when entertaining?
I have always had such an emotional connection to cooking—it has connected me deeply to my body, and also to my family's heritage. Now, I see cooking as an act of kindness: of showing love, of nourishing yourself and those around you. If I have friends coming over for breakfast or lunch, they will be happy when I make Spanish tortilla (tortilla de patatas), a quintessential Spanish dish. I will also have some sourdough boule and a salad. For dinner, I will probably make a big bowl of fresh pasta in winter, or outdoor paella on the fire in summer. For dessert, chocolate and olive oil cake, meringue cake, brown butter and orange madeleines, or frangipane tarts. All gluten-free and delicious.
Dukkah is an Egyptian spice blend. I use this mixture of seeds and nuts simply: on eggs, salads, roasted vegetables, and fish. It adds so much crunch and texture. This recipe makes about 1 cup.
3/4 cup (120 g) raw hazelnuts
1/3 cup (55 g) hulled sesame seeds
2 tablespoons cumin seeds
2 tablespoons coriander seeds
1 tablespoon fennel seeds
2 teaspoons dried rose or other flower petals (optional)
2 teaspoons flaky sea salt
1 1/2 teaspoons freshly ground black pepper
1. Preheat the oven to 325 degrees F. Spread the hazelnuts on a baking sheet and roast until

fragrant, about 15 minutes. Place them in a clean kitchen towel and rub them together to

loosen the skins. Discard the skins. Chop the hazelnuts coarsely and transfer to a medium

bowl.
2. Toast the sesame seeds in a dry skillet over medium heat until lightly golden and fragrant,

about 1 minute. Add them to the bowl with the hazelnuts. Toast the cumin, coriander, and

fennel seeds in the same skillet until fragrant, about another minute. Transfer to a mortar

and pestle and grind coarsely. Alternatively, you can use a spice grinder for a finer grind.

Transfer the ground seeds to the bowl and add the rose petals, salt, and pepper. Stir well.

Dukkah can be stored in a sealed jar for up to 1 month.