Model, actress, and filmmaker Coco Baudelle has never been afraid to change course. After graduating from law school—and realizing it wasn't her path—her modeling career was launched by chance, when the founder of Glossier, Emily Weiss, stumbled across her Instagram and cast her in the brand's first-ever campaign. In recent years, she's found herself behind the camera, writing and directing her first short film, Night Bloom. We spent an afternoon at Coco's Lower East Side apartment for a glimpse into her newest role, as mother to five-month-old Rosetta. Below, she shares a heartfelt piece of her own writing—plus a list of films she can't stop thinking about.
"There is this very specific smell that comes with the wind every once in a while. It stops me in my tracks every time. I must have been about eleven years old. My hands pulsating from climbing up metal structures in the park, alone, after my friends had to leave to have dinner at home. My family dines late. The smell would start to form around 6:30pm on summer nights. I would sit on the edge of our driveway, bored but happy. I'd think about the terrifying math test coming up the next day, and how to run into my crush at school. I'd hear my mom's loud laugh coming from the living room and I'd wonder what movie was on, and if my dad was cooking my favorite—spaghetti with lots of parmesan. The Kraft kind, that comes in the green container. The sun would try to stay with me a minute longer than it had promised, golden and lingering. The softest breeze would run over my cheeks, through my hair, and onto the grass. And there it was. There it is. The scent.
I think about how lucky I am to know this smell. To be able to remember it, feel it, and even be in its path, sometimes, all these years later. I fantasize that it smells exactly how I remembered it because it's all the exact same particles from that summer in 2001. The same dust and microscopic pieces of metal from the park and skin cells of my eleven-year-old self.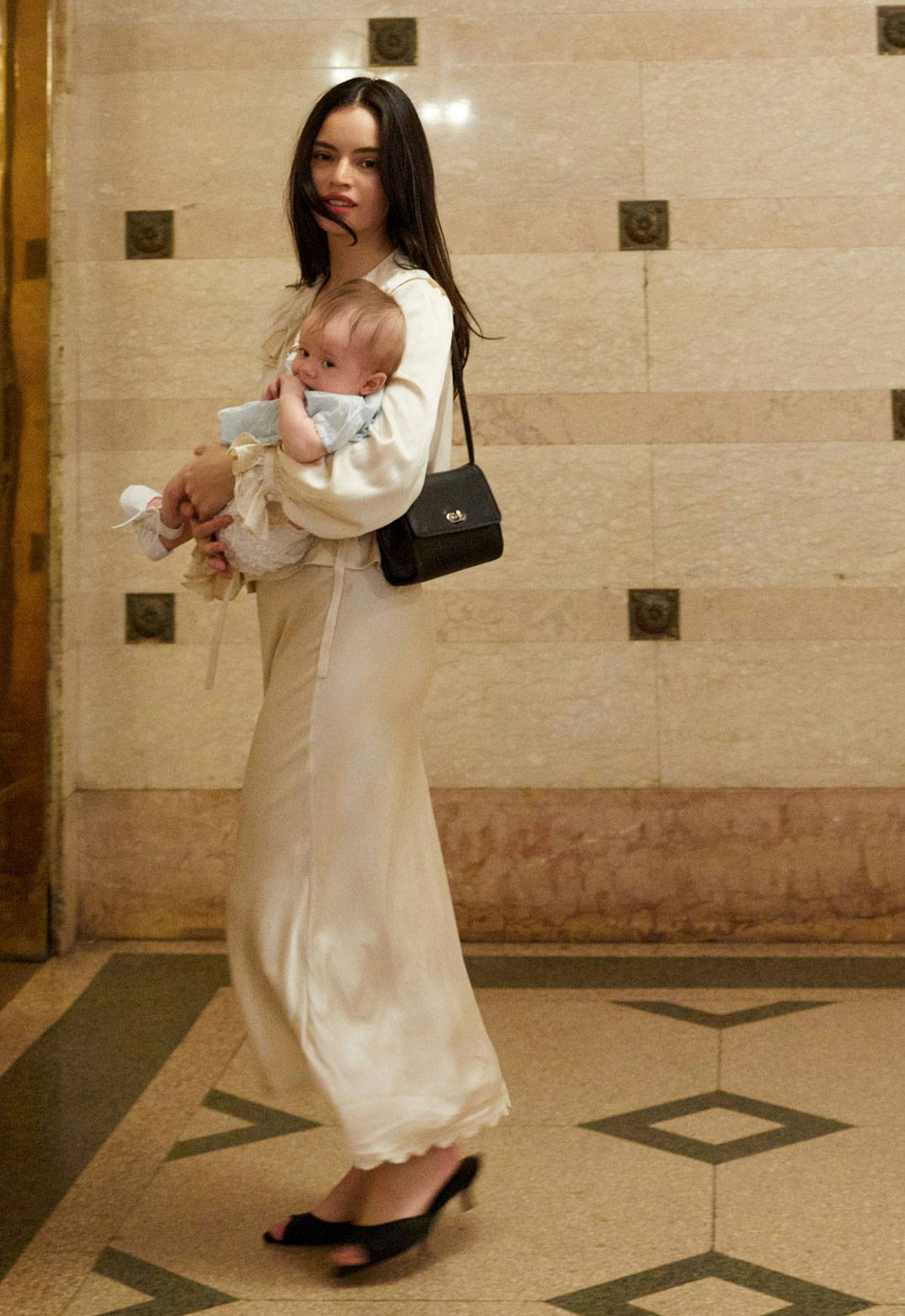 That they can't just disappear, right? That there is, as impossible as it might be, a chance that all those particles somehow found each other again in the air, and that I happened to be in the middle of this tiny gust of wind.
I want to make a film about it.
Every night, I breathe gently into my five-month-old's hair until she falls asleep. And I hope my tender eleven-year-old self, dusty and happy, visits her too someday."
—Coco Baudelle
Close, dir. Lukas Dhont
Happening, dir. Audrey Diwan
Return to Seoul, dir. Davy Chou
Mommy, dir. Xavier Dolan