More About Our Partner Room to Read and a Story From Them to Our Community
When starting DÔEN we knew we wanted to extend our commitment to closing the gender gap throughout our entire supply chain and extended community. After a lot of searching we were so happy to finally find out about Room to Read (through our friend Narelle); a non-profit whose mission is to promote literacy and gender equality in developing countries. Room to Read works with communities and local governments across the globe (including India, where we have vendors) to develop literacy skills and a habit of reading among primary school children, and support girls to complete secondary school with the life skills they'll need to succeed in school and beyond. Continue reading below to hear a story they wanted to with our community from their blog and please feel free to learn more about them by visiting their website. We also encourage our customers to donate at checkout, in addition to offering a children's piece every season in which 100% of the profits go to Room to Read. At time of publication, we have raised enough through the sale of dedicated products and customer donations to send 8 girls to school for a year.
"Education is a lamp that can brighten a child's life. Their education can, in turn, brighten the society and bring progress and prosperity."
– Bhajnu, father and education advocate in his village
Last year Sonam and Kavitha, two sisters from a poor family in a remote region of Madhya Pradesh, India, were about to drop out of school when their neighbor, a man named Bhajnu, tried to stop them. In a country where 40% of girls never even make it to secondary school and many fewer graduate, this was a strange occurrence indeed.
The sisters had been glad to join Room to Read's Girls' Education Program, which helps girls finish secondary school — a notoriously tough milestone for girls from low-income countries — but their interest in school plummeted when they failed an important exam. Their elder brother, who had been against sending them to school, wasn't much help either. In his opinion, since they'd failed there was no point in spending more money on their education.
Bhajnu is an illiterate farm laborer who never went to school; nor had his parents for that matter. After Room to Read encouraged him to enroll his daughter in its Girls' Education Program, he also started attending the program's Family and Community meetings, which aim to foster support in the community for the program's girls. "Since my daughter joined the program I've seen improvements in her grades every year. I thought if I attend the meetings I'll be able to understand the needs of my child," Bhajnu said. "In the first meeting I felt I was getting informed, so I attended the second meeting and then the third. I kept learning, so I kept attending." The meetings are led by Room to Read social mobilizers — educated, local women who are hired to act as mentors to the girls in the program. At the meetings, the social mobilizers raise awareness about the importance of girls' education and the issues girls face related to things like health and safety. They are also a place for parents to learn about solutions to common parenting problems and to share their thoughts and concerns.
Before his daughter joined the program, Bhajnu had never thought about education because, he said, he "didn't know about it." His views began to change when he started attending the meetings, led by Social Mobilizer Rajeshwari Bhikonde. "I didn't know about education when I was young and after I got married I had to think about my livelihood," Bhanju said. "Because I wasn't educated I did not have good options. My family was very poor and few men of my generation went to school. If I had studied, I would have become a teacher." The meetings opened his eyes to the purpose of education and what it can do for his family and his village. As Rajeshwari explained, "I taught him that it's important to get an education with the aim of becoming something, like a doctor or a lawyer. Now Bhajnu knows that one has to study particular subjects to join a particular profession." "Whatever Rajeshwari taught us, I followed with my kids," Bhajnu said.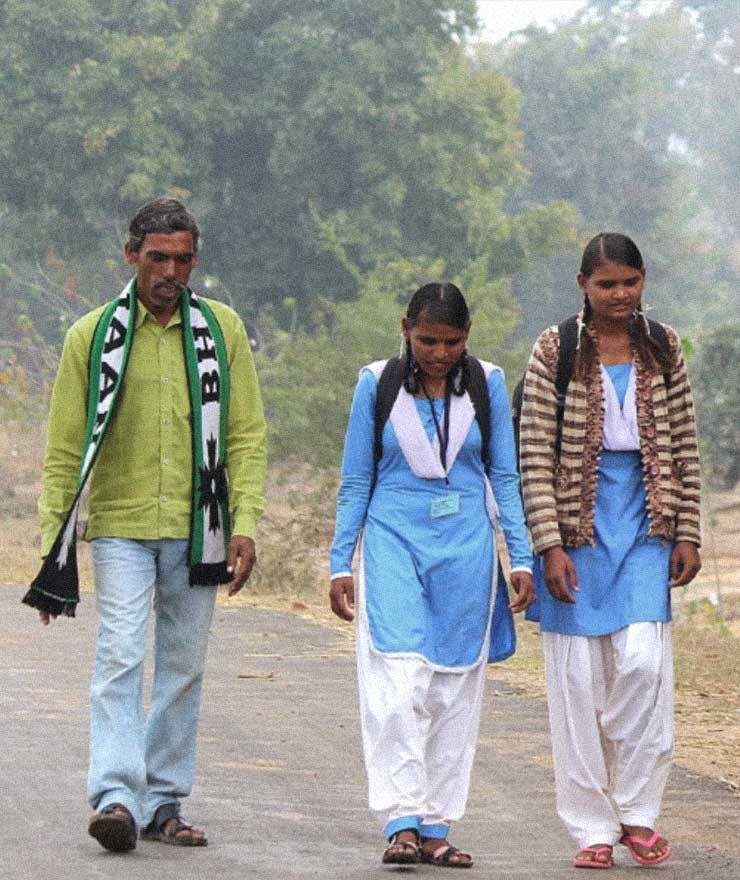 "When she asked me to ensure that my children and others went to school I acted accordingly. And when she told me, 'Practice what you learn at home and encourage the same of other parents,' I began to use what I had learned at the meetings to advocate for change at other forums in the community." Soon Bhajnu started helping Rajeshwari gain support for girls' education in his village and they began visiting the community's leader to advocate for better conditions at the schools.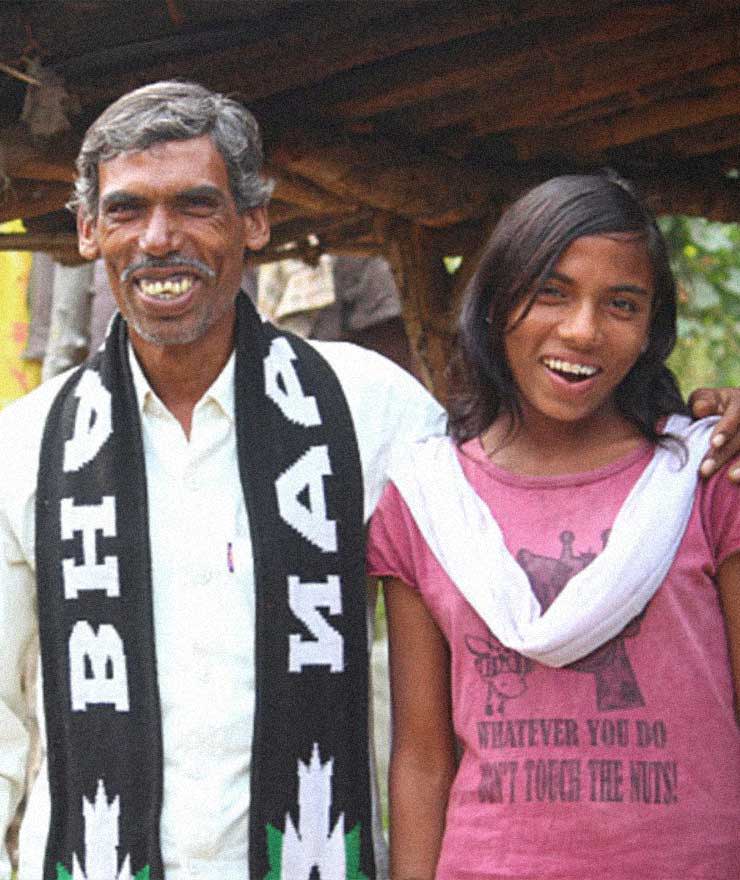 Today Bhajnu is an ardent advocate of education in his village and a member of the local Parent-Teacher Association. When his children come home from school, he asks them about what they studied — something he had never done before. When Bhajnu found out his neighbor's daughters Sonam and Kavitha were dropping out of school, he knew he had to do something. He and his wife Chachi began visiting the girls' parents to share with them what they had learned at Room to Read's Family and Community meetings. "After I failed I was not feeling like going to school," said young Kavitha of the exam she and her sister had taken. "Chachi said, 'What's the use of staying idle at home? You should go to school!'" Bhajnu focused on talking with the girls' father. The talk was fruitful — Bhajnu convinced him to continue paying for their education and the two sisters re-enrolled in the Girls' Education Program. During that first year back, Rajeshwari mentored Sonam and Kavitha closely and spent time with them on key life skills to get them back on track.